LOGIE OLD GRAVEYARD GROUP SCIO
Charity No. SC049006
To Contact E-Mail logieogg@btinternet.com
NEWSLETTER No. 73 May 2019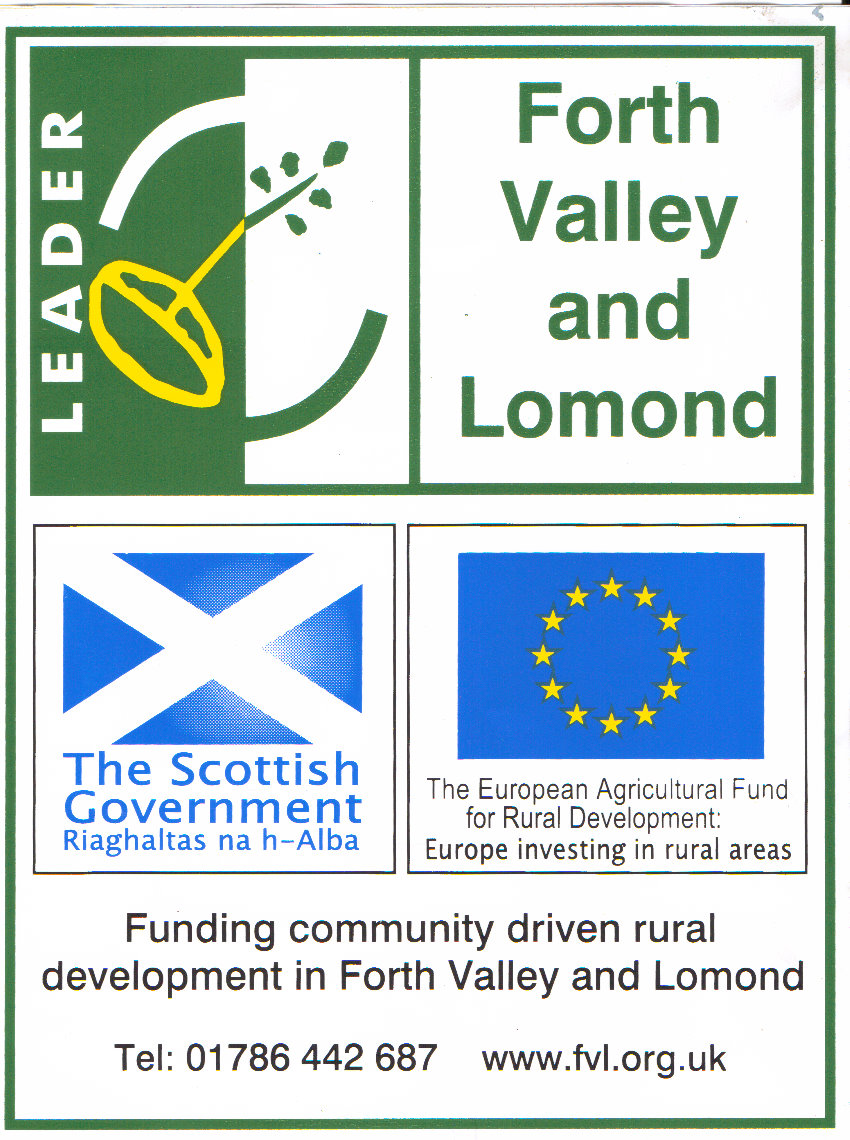 WELCOME. NEWS UPDATE. Our first get together in February was a great success with over 35 people coming along to hear Murray talk " WHATS IN A Name?" We were delighted to welcome some new faces as well as catching up with our old friends after the winter. We are now looking forward to our Autumn get together and hope to welcome every one back for another interesting presentation in November. We had a wet day for our first work day in April. The grass had had its first cut of the season and the site was looking good so it was manly a tidy up after the wter and removal of dead leaves and moss. Our intrepid volunteers did not let the weather deter their enthusiasm but we decided to stop a bit earlier than usual to allow everyone to get home for hot drinks.
PALM SUNDAY. As usual members of Logie came on site on Palm Sunday foor there short service in the Old Kirk. The daffodils were in full bloom and the sun shone which made it special for French visitors who were worshipping at Logie that Sunday.
We have now had the provisional assessments on the method for the repair of the boundary wall. HES have given their approval and advice and a pre-ap has been submitted to Stirling planners. This is always a difficult and slow part of any project and negotiations are on-going. Until all permissions have been confirmed we are unable to move forwardmto look for funding for the project. In so many ways it is back to the beginning for us . This time we may be a litle bit more experienced although not any more patient.

SUMMER EVENING SERVICE Our evening service will be held on THURSDAY 6th JUNE at 7pm. The Rev. R. Halley is unable to take the service this year as she will be on holiday in Australia but we are delighted that the Rev. Jim Cochrane has agreed to lead the worship for us .Jim retired from Tillicoultry Parish Church a few years ago but is still an active and enthusiastic minister who is currently doing locum at Alloa Ludgate during their vacancy. He is looking forward to his visit to the Old Kirk although we have told him we cannot guarantee the weather we have assured him of a warm welcome and invite as many of you as possible to come along to welcome him that evening.

E-MAIL logieogg@btinternet.com
DAIRY DATES
Our next work day will be on SATURDAY 11th MAY when we will have a general tidy up of the site. Usual health and safety rules will apply ,and we look forward to seeing many of you that morning at between 10am and 12 noon.

The June work day will be SATURDAY 29TH June to ensure that everything is looking good for the summer visitors. During July and August we will need guides to meet and help our visitors at the Old Kirk if you are able to help on one Sunday afternoon between 2pm and 5pm please get in touch Our visitors need to see a friendly face when they arrive
Please e-mail Eleanor if you are able to help even on one afternoon.

ARCHAEOLOGY MONTH is in SEPTEMBER so the work day and open dats then will be the 14th and 15th SEPTEMBER

The date of the AGM. Is 19th NOVEMBER andwe have secued a booking of the GUIDE HUT in Stirling more details will fallow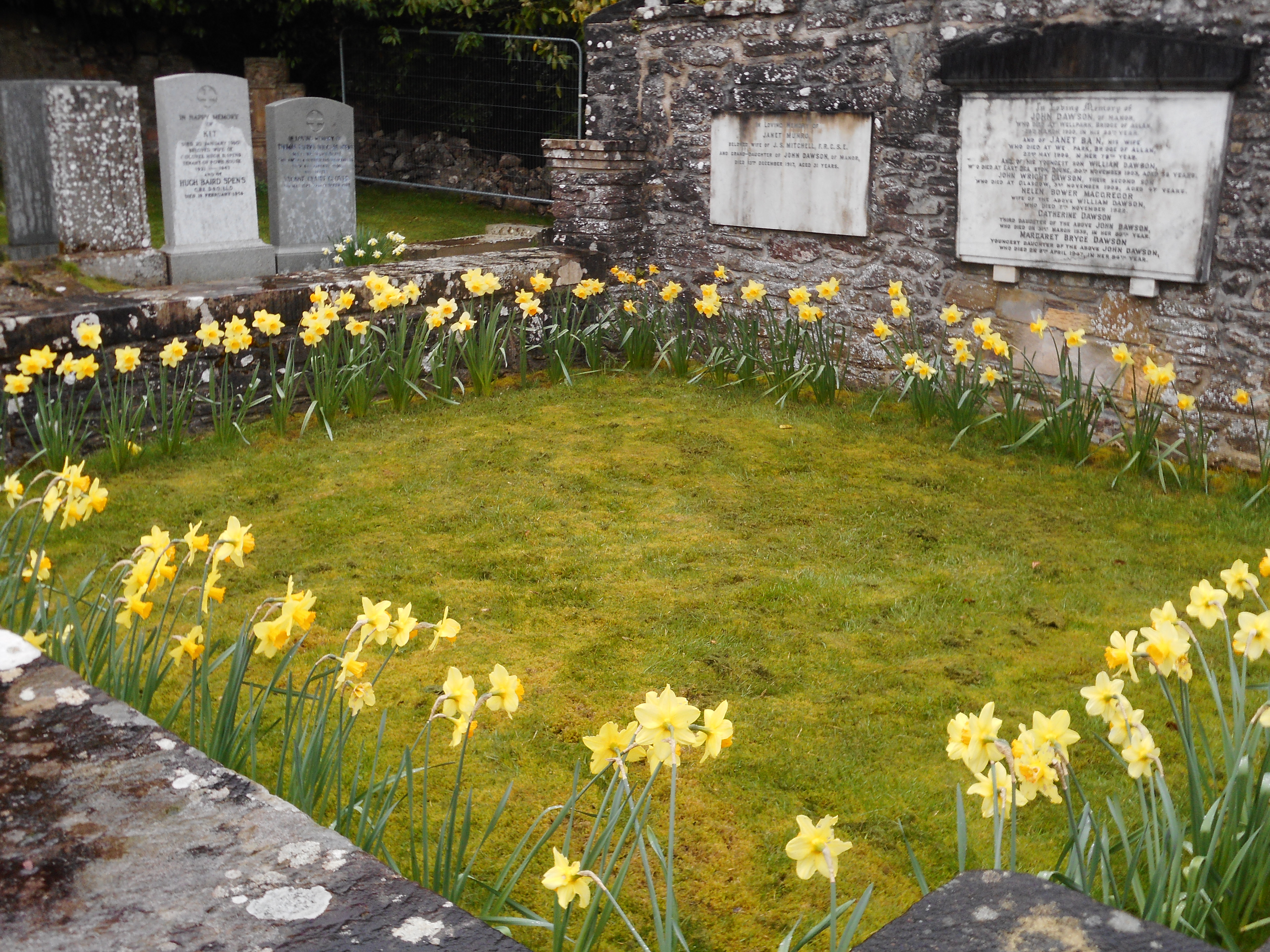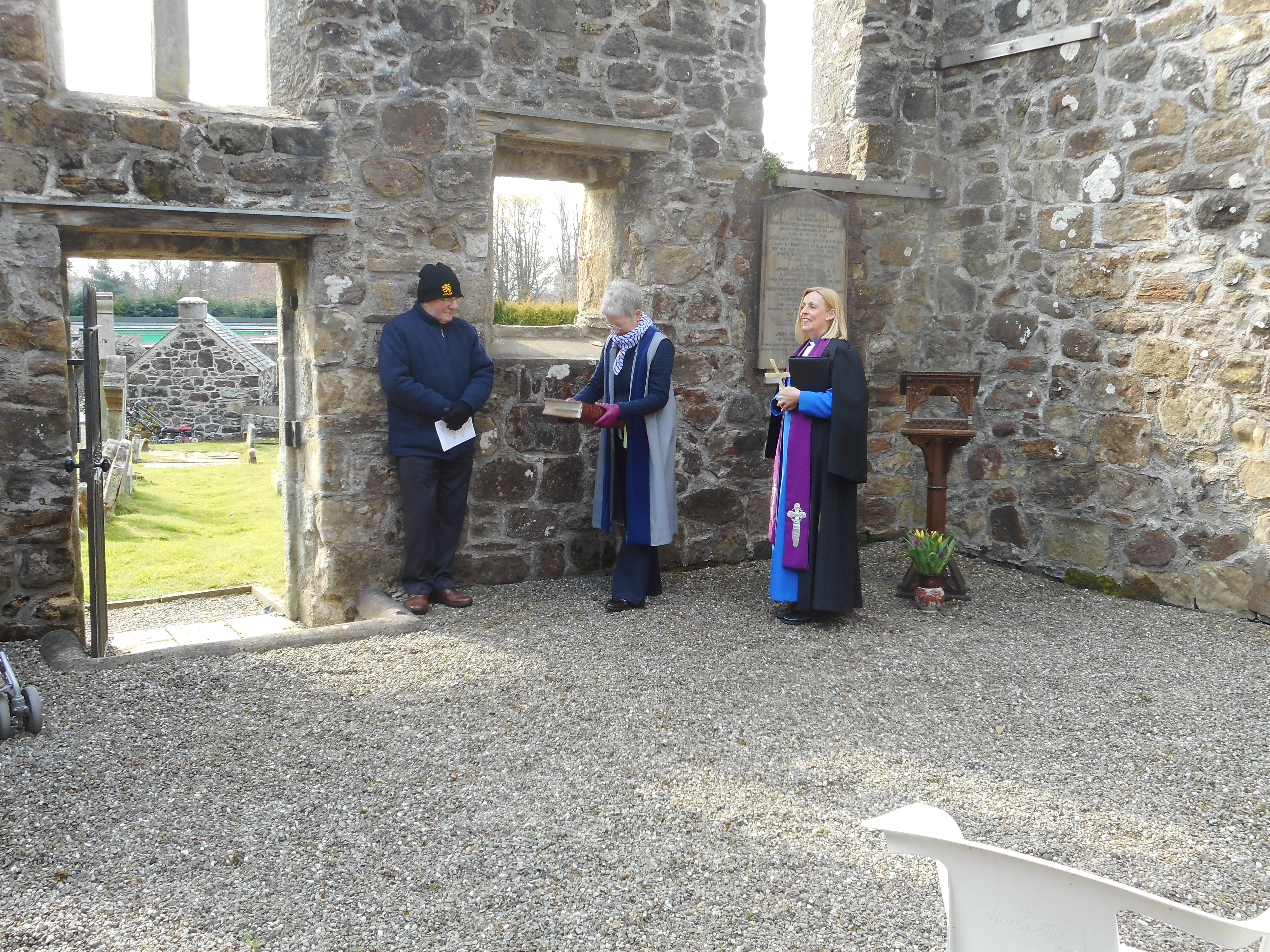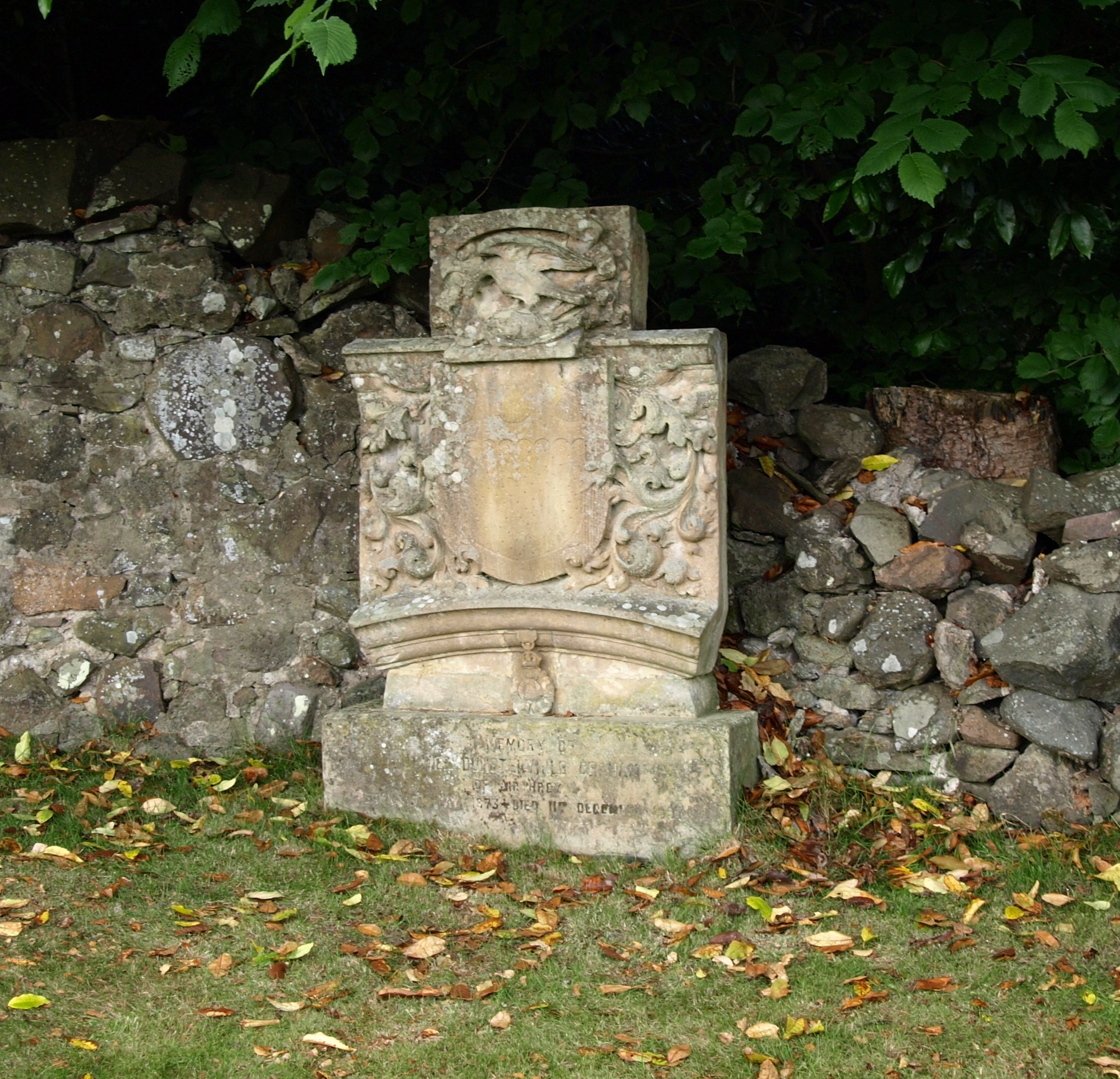 DSTORIES IN STONE
When Donald Graham extended Airthrey Castle this stone was carved as the key stone to the new arched entrance. It features the Graham coat of arms with three scallops shells representing pilgrimages to the Shrine of " St James of Santiago de Campostella" in Spain and the crest of an eagle devouring a stork or heron Donald Graham's CIE medal is featured below the distinctive arch. The family motto "ne oublie" is carved above the crest. When the estate was sold out the family removed the stone and brought it to the graveyard as a memorial to his son James Dunsterville Graham
Www.logieogg.com update 08/05/2019