LOGIE OLD GRAVEYARD GROUP SCIO
Charity No. SC049006
To Contact E-Mail logieogg@btinternet.com
NEWSLETTER No. 73 May 2019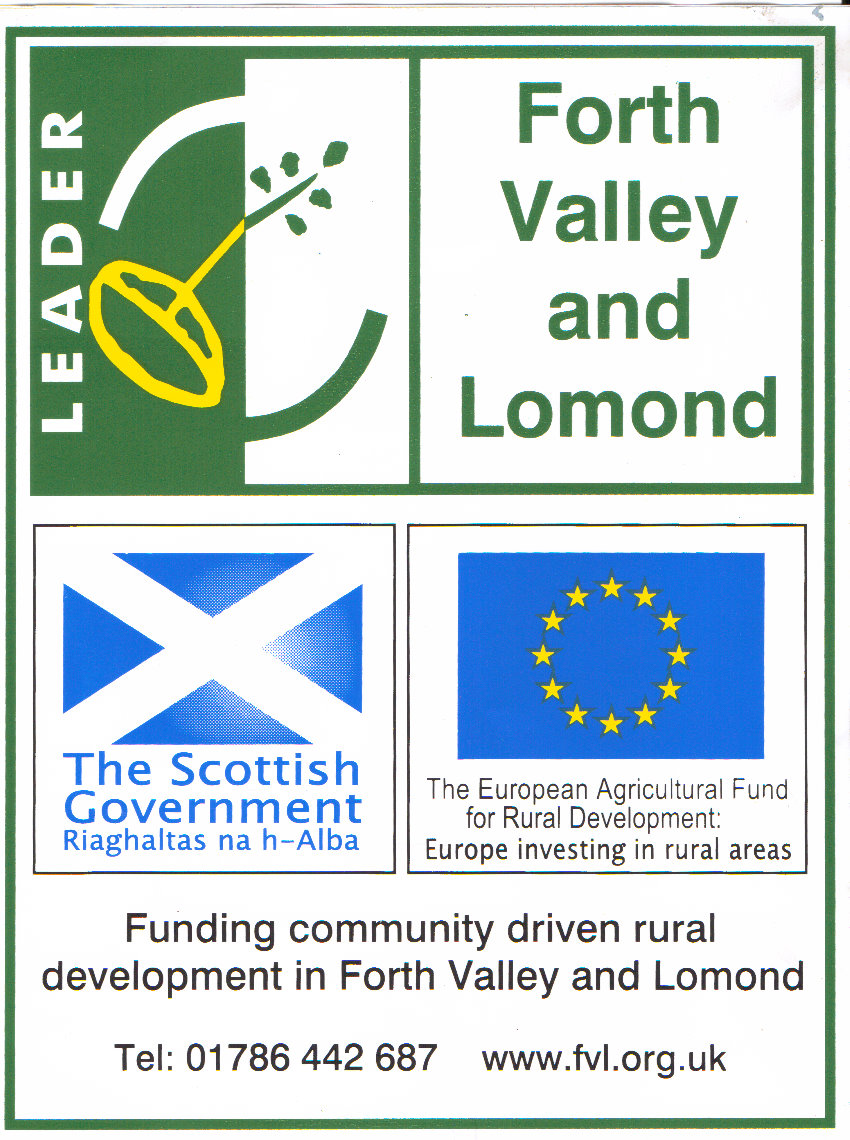 WELCOME. NEWS UPDATE. The Summer openings with guiged tours are now well underway. This year we advertised in Stirlings "Love Local" magazine which has brought several visitors to the site for the first time. This year we have also taken the opportunity to show case the work that is being done by the "Friends of Stirlingshire's Historic Graveyards" and this has attracted much interest from our visitors. As a little extra this year we have prepared a short video presentation of what the site was like in 2007 . This will be shown twice during the season on suitable dry afternoons.
We were unbelievably fortunate not to have any storm damage following the Stirling flooding which left serious damage at other neighbouring properties. The road has now been cleared of the rubble and vehicles can again reach the site although visitors are reminded there is only very limited parking and that the access drive MUST BE KEPT CLEAR AT ALL TIMES
A grant of £3000 from Clackmananshire and Stirling Environment Trust has allowed us to have the coping along the back wall repaired this summer along with a small enclosure which was damaged last year. We will continue to tackle similar small repairs as funding become available . Grass cutting has been well done on a regular basis and the site is looking good. Our pre-app for the land stabilization has been provisionally accepted by the planning department and we are now applying for funding to have the full working drawings prepared so that full permissions, estimates for the work and funding can be sought. As before this is a long slow process. While we are now experienced with process, we are not any more patient than we were10 years ago.

SUMMER EVENINGSERVICE.
E-MAIL logieogg@btinternet.com
DAIRY DATES
The open afternoons and guided tours will continue during the rest of the month every Sunday afternoon from 2pm till 5pm . Our visitors need a friendly welcome when they arrive and if you are able to come along to welcome visitors you will be very welcome

ARCHAEOLOGY MONTH is in SEPTEMBER so the work day and open dates then will be the 14th and 15th SEPTEMBER
10am till 12noon on the Saturday will be work and from then on guided tours

The date of the AGM. Is 19th NOVEMBER and we have secured a booking of the GUIDE HUT in Stirling the business will start at 7pm which should be 30 mins. After business Murray has agreed to give another talk on a local subject.

STORIES IN STONE 4
This little horizontal stone dated 1698 dispys crossed spades and a coffin shape ceary indicating a gravedigger. Below rhe coffin is an inverted heart the symbol of an early death. Unfortunately, there are no names on the stone to assist with any identifacation although in 169111 it is recorded that Watler Tower " the old beadle " was reappointed as the new beadle Thomas Hendersone " would not undertake the making of graves

Www.logieogg.com update 28/07/2019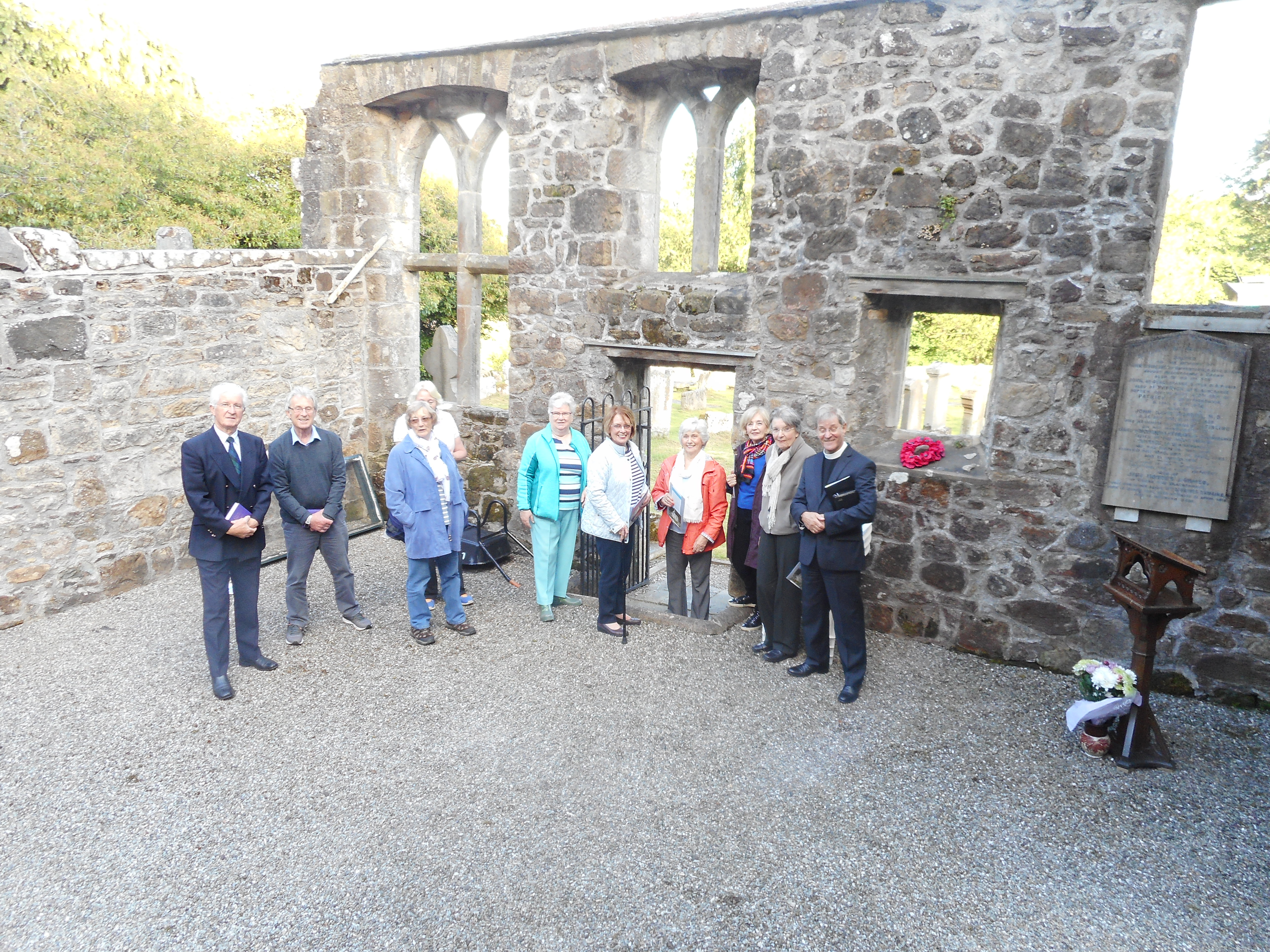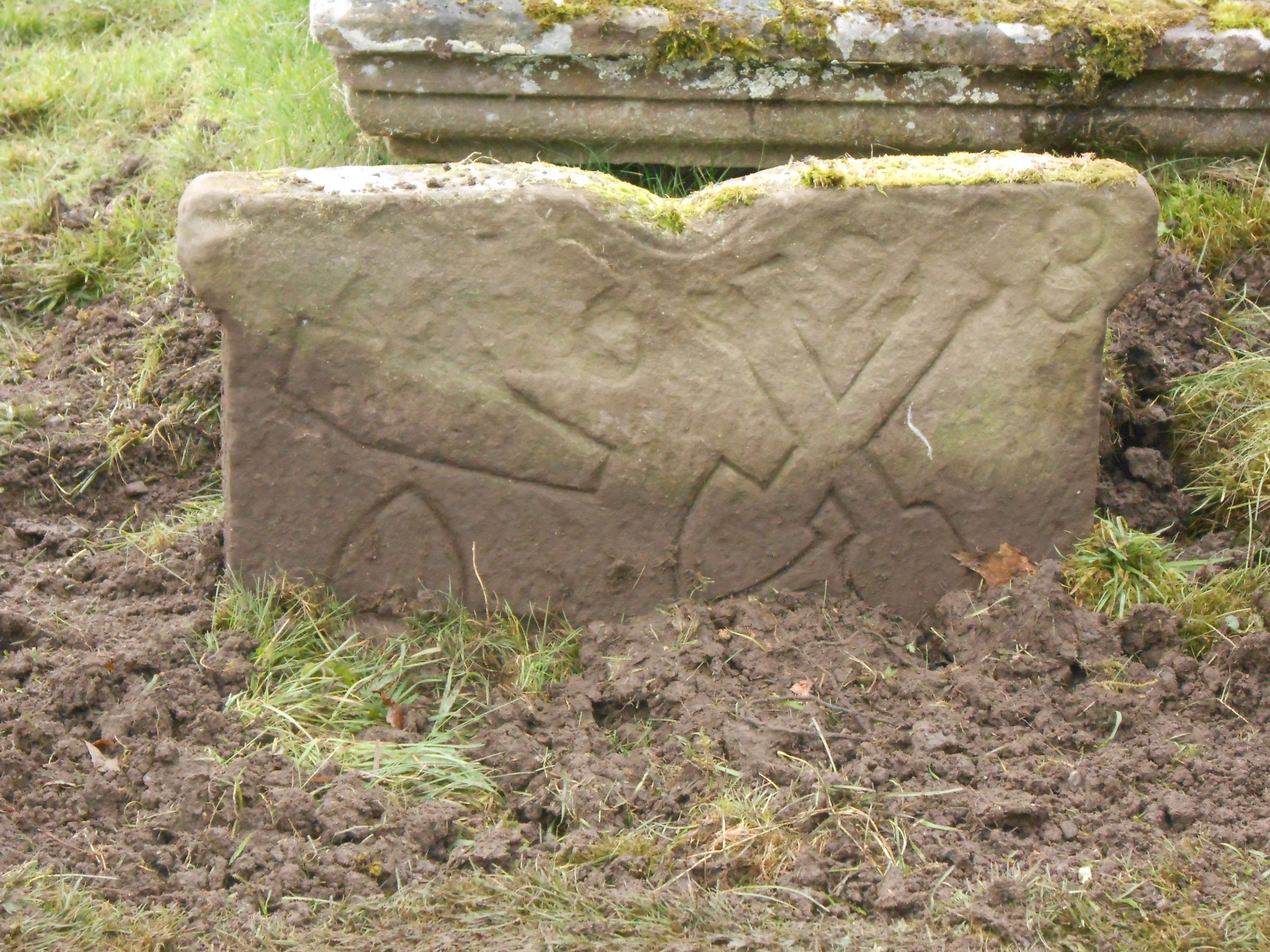 We were delighted to welcome the Rev. Jim Cochrane to lead our evening service in June on what turne out to be a lovely summer evening. We were a small group but were able to enjoy singingaccompanied by the birds. Jim also enjoyed his visit at the Old Kirk and all being well hopes to be with us again next year.